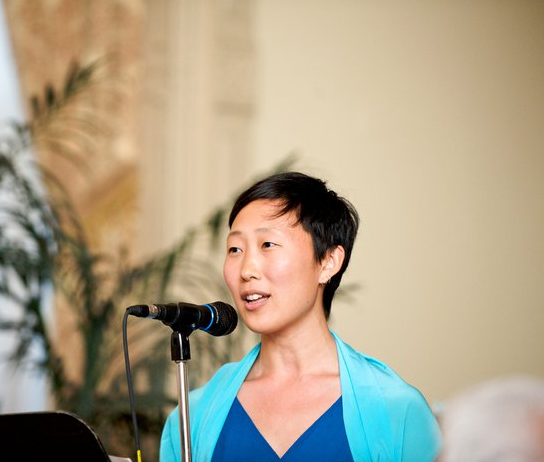 Caroline Kim
Caroline Kim has an M.Sc. and a B.Sc. from McGill University where she studied psychiatric genetics, and has published in a number of journals including the American Journal of Psychiatry. She holds her LL.B. in common law and B.C.L. in civil laws from McGill University where she continued to study mental health in the context of human rights and the law. She is a recipient of the Hans Hermann Oppenheimer Scholarship in International Law and was an editor of the McGill Law Journal.
Her past experience in public health and law includes work on legal matters for the Ministry of Health and Long-Term Care (Ontario). Caroline has diverse experience working in human rights and legal aid organizations both domestically and internationally. She was a litigation lawyer for the Barbra Schlifer Commemorative Clinic, a unique clinic which provides both psycho-social and legal services to women survivors of domestic violence, and an international volunteer at the Women and Law in Southern Africa (WLSA) Research and Educational Trust, in Malawi. She is currently employed at Miller Thomson LLP, a Canadian national law firm.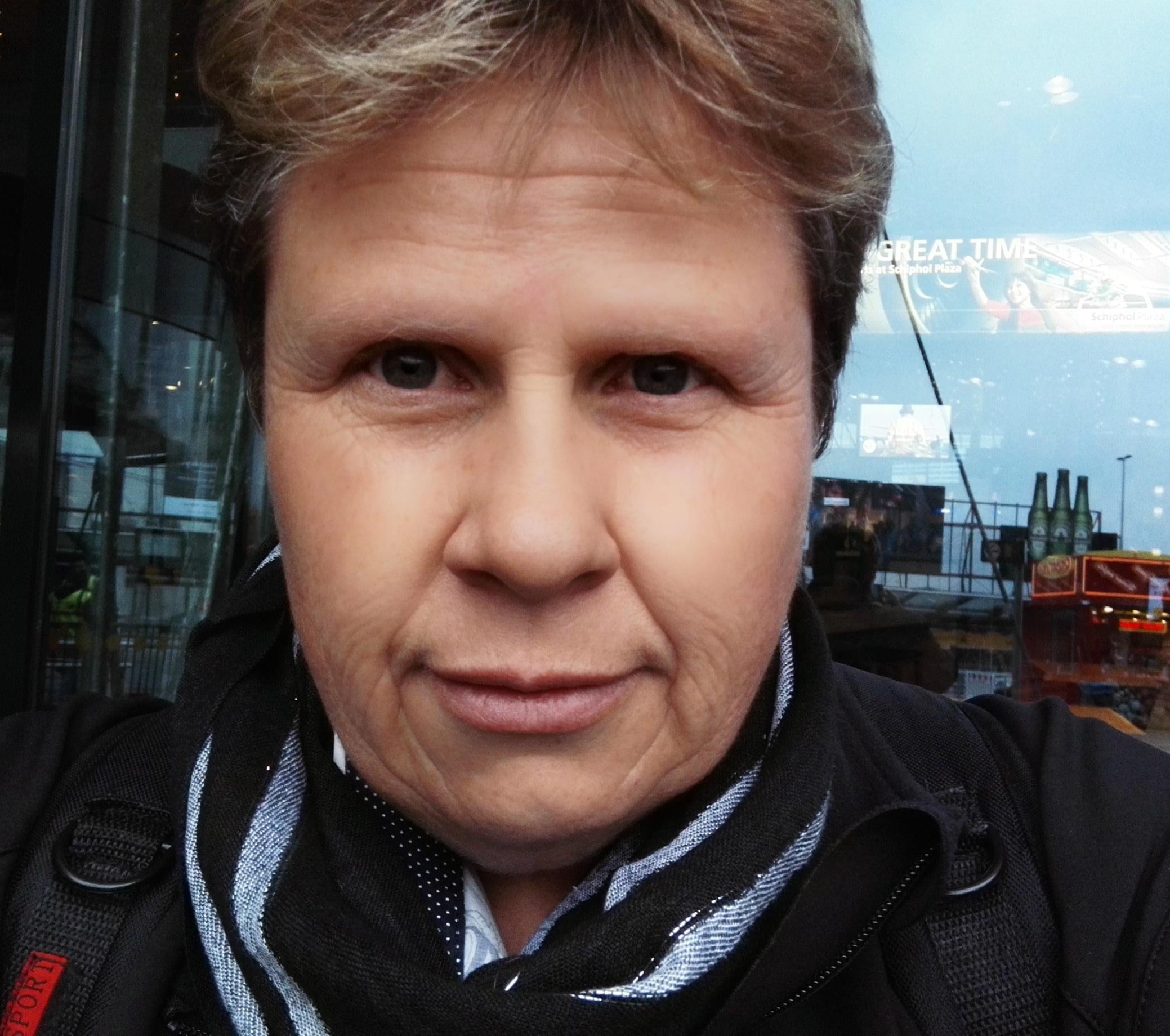 Charlene Sunkel
Ms Sunkel is a leading South African voice for the rights of people with mental health problems. She works for the South African Federation for Mental Health as Program Manager for Advocacy and Development where she manages the South African Mental Health Advocacy Movement. She authored several papers from a service user's perspective. She has written and produced theatre plays and a short feature film on mental disorders – to raise public awareness.
Ms Sunkel had been involved in the review and drafting of various policies and legislation in South Africa and provided technical assistance to international mental health related reports and documents. She serves on a number of national and international boards and committees, including: Editorial Advisory Board of the Lancet Psychiatry; Presidential Working Group on Disability; Ministerial Advisory Committee on Mental Health; Disability Empowerment Concerns Trust; Mental Health and Human Rights FGIP; Rural Mental Health Campaign; and amongst others. Ms Sunkel is also the Principal Coordinator for the Movement for Global Mental Health. Ms Sunkel was diagnosed with schizophrenia in 1991 which led to her passion for mental health advocacy and human rights, where she received a number of awards for her work.
RESEARCH INTERESTS Ms Sunkel's research interests revolves around mental health care users' perspectives on mental health service delivery and interventions, stigma and discrimination, empowerment of mental health care users, the implementation of relevant policies and legislation, human rights and relevant topics that directly impacts on the mental health and wellbeing of mental health care users. Much of her interests focus on the upscaling of mental health care and services globally and the move towards deinstitutionalization. Titles of her publications include: Empowerment and Partnership in Mental Health (The Lancet Series on Global Mental Health), Mental Health Services – Where do we go from here? (The Lancet Psychiatry), Shortage of Psychiatric Medications in South Africa (The Lancet Psychiatry), Empowerment and Collaboration in Mental Health (Journal of Pioneering Medical Science), A service user's perspective on Excess Mortality in Persons with Severe Mental Disorders (World Psychiatry). Ms Sunkel is currently involved in The Lancet Commission on Global Mental Health, both as an advisory group member and commissioner.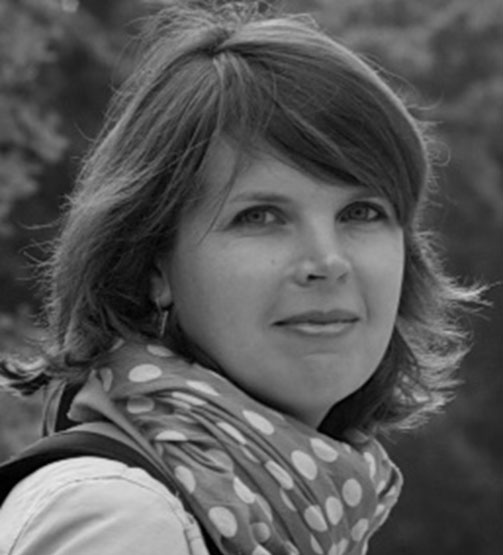 Dovilė Juodkaitė
Dovilė Juodkaitė is a lawyer. She graduated from the Law Faculty of Vilnius University in 1998, and further on continued her professional training as a scholar at the Columbia University School of Law (2001-2002), in the Public Interest Law Initiative program, focusing on mental health law and human rights of people with mental disabilities. Later D. Juodkaite participated in an Open Society institute Centre for Policy studies, International Policy fellowship program (2004-2005) and under the Public Health, Mental disability Advocacy Program (MDAP) completed the research on the topic "Lithuanian Mental Health Policy: shifting from deinstitutionalization towards community integration".
In 2010-2011-year D. Juodkaite have completed and received International Diploma in Mental Health Law and Human Rights, organized by Indian Law Society in collaboration with World Health Organisation. Since 2002 D. Juodkaite is actively working in Lithuanian NGO sector, focusing on human rights and disability. During this period as a lawyer and expert, she was involved in various international and national projects related to such areas as: human rights and disability, discrimination on the grounds of disability, mental health care, policy and law, guardianship issues and overall social integration of people with mental health problems and intellectual disabilities. Throughout her work she was involved in promoting CRPD, OPCAT and other international documents enhancing rights of persons with disabilities in Lithuania.
She actively participated in development and reforming of national legislation, related to social and health care systems for persons with disabilities, safeguarding their interests and right. Provided trainings, gave lectures and consultancy on the issues of rights of persons with disabilities. In 2006-2012 years D. Juodkaite took a position of the director of NGO "Global initiative on psychiatry", Vilnius office. Since June 2013 she became the president of Lithuanian Disability Forum – umbrella organisation for disability NGOs in Lithuania. April 2013-December 2016 she was public consultant to Prime Minister of Lithuania on disability issues.
Since August, 2016 she became Faculty member in International Master on Mental Health Policy and Service Organization, the Lisbon Institute of Global Mental Health. In 2017 she was an Expert on the National WHO QualityRights Assessment Team at World Health Organization for human rights monitoring in social and medical closed-type institutions (social care homes, psychiatric hospitals, etc.) in Lithuania.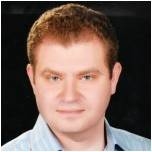 Dr. Fahmy Hanna
Dr. Fahmy Hanna a qualified medical doctor and psychiatrist from Egypt, he received his postgraduate certificates and training in Egypt, UK, India, and Italy. Dr. Hanna has more than a decade of experience in mental health services and its development in low and middle-income settings. He most recently has served at the WHO office in Damascus /Syria as a Technical officer on mental health during the current crisis in the country. He previously worked at the WHO office in Libya from 2011 to 2014 as a mental health advisor providing technical support for designing and implementing a successful scale-up program for mental health and psychosocial services during the conflict and in the post-conflict phase.
He also served at WHO EMRO office as the Technical officer on mental health and substance abuse during 2010-2011 with a focus in his work on the mental health of Displaced Iraqis in the region. Dr. Hanna, during his career, had visited and provided technical consultations for a wide range of programs on mental health and health of special groups with different donor agencies, Academic institutes, UN and NGOs in many countries including Egypt, Palestine, Lebanon, Sri Lanka, Iran, Tunisia, Saudi Arabia and Jordan. Before this, he also served in several strategic positions at the Mental Health Department at Ministry of health in Egypt and supported the development and implementation of the national mental health information system and the national advocacy campaign for people with mental disabilities in Egypt.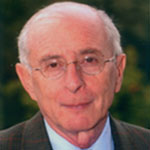 Itzhak Levav
Itzhak Levav is currently professor of the Department of Community Mental Health, Haifa University, Haifa, Israel; Doctor Honoris Causa of the National University of Cordoba, Argentina; Honorary Professor of the University Cayetano Heredia, Peru; and member of the panel of experts on mental health, World Health Organization. He received honors from different organizations. Dr Levav was previously the Regional Advisor for Mental Health at PAHO/WHO.
He has a vast experience in the Americas in the re-organisation of services and mental health policy and plan development. Dr Levav has alsonumerous research publications in the field of psychiatric epidemiology and social psychiatry. He edited seven books on mental health issues.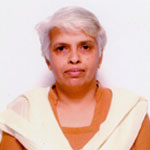 Jaya Sagade
Jaya Sagade was the Vice Principal and Associate Professor at the ILS Law College, Pune. She retired from the law college two years back. She also heads Centre for Women's studies at Indian Law Society. Her areas of interest are Gender and the law, Family Law, Human Rights and Right to health.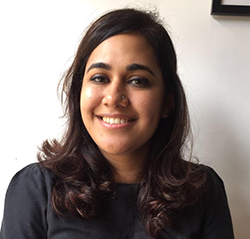 Ms Jasmine Kalha
Jasmine is trained in social work from a gender perspective from Tata Institute of Social Sciences, Mumbai, and has an MPhil in Sociology from the Delhi School of Economics, Delhi University. She has worked on implementing innovative research interventions at scale for mental health and human rights in low resource settings since 2014.
She co-leads the scale-up and implementation of Atmiyata, a large rural community-led intervention to reduce mental health care and social care gap. She leads the UPSIDES (peer support) project in Gujarat, and is involved with the capacity building core of SPIRIT (suicide prevention). She has also co-led projects on recovery and mental health in India. Previously, Jasmine worked on health systems reform through WHO's QualityRights (QR), Gujarat. She continues to provide consultancy services to other LMICs for the implementation of QR, and provides mentorship on the programme's e-learning platform. Jasmine likes to travel and read.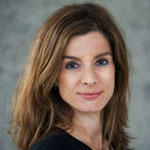 Michelle Funk
Michelle Funk has global responsibility for the work in mental health policy, planning, service development, human rights and legislation at the World Health Organization, Geneva. Through her work over the last 15 years, she has led the development of a normative framework and key tools in these areas. Dr Funk leads the WHO QualityRights initiative which engages with a growing network of stakeholders including mental health professionals, civil society groups, and government representatives in order to promote a human based approach in mental health through policy, service development and training initiatives in countries.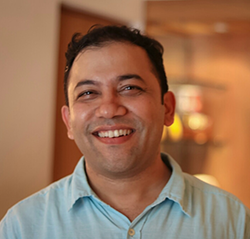 Dr Kaustubh Joag
Kaustubh is a Senior Research Fellow at the Centre, and a project co-lead for Atmiyata. He has worked on Atmiyata since its inception: first, as Co-principal Investigator through its proof-of-concept stage and then as Principal Investigator for the transition-to-scale stage.
He also leads the social franchise model for this project in partnership with MAVIM. Additionally, Kaustubh coordinates the Centre's International Diploma in Mental Health, Human Rights, and Law, and is a practicing psychiatrist. Kaustubh enjoys music, sleeping, and Bollywood movies in his free time.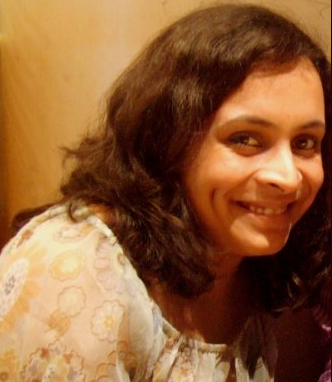 Mrinalini Ravi
Mrinalini has a Bachelor's in Psychology from Women & Christian College Chennai and Master's in Mental Health Services Research from King & College London. She has been with The Banyan and BALM since 2011. Her primary interests lie in urban homelessness and civil society responses towards the needs of homeless persons with or without mental health issues. She leads The Banyan's Social Cooperatives and the Coalition for Homeless Persons with Mental Health Issues.
Through these initiatives, she and her team are engaged in a range of diverse initiatives with an aim to reduce stigma associated with persons with mental issues and spaces that cater to them, to ultimately increase social mobility and social capital of her target constituency, Mrinalini also work closely with students, interns and volunteers, and mentor them through their coursework.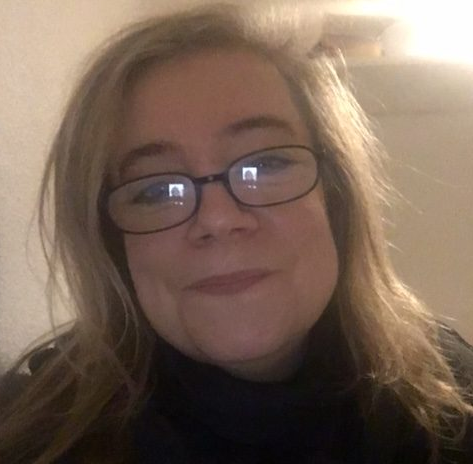 Natalie Drew
Natalie Drew is a Technical Officer with the Mental Health Policy and Service Development team at the World Health Organization. As part of her work she supports countries to reform national policies, plans and laws in line with the UN Convention on the Rights of Persons with Disabilities and other international human rights standards. In addition, she oversees the WHO QualityRights Project, which, among other things, supports countries to assess and improve quality and human rights conditions in mental health services, and builds capacity among key national stakeholders to understand and promote the rights of people with psychosocial, cognitive and intellectual disabilities.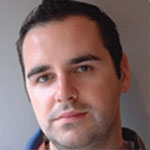 Oliver Lewis
Oliver Lewis is Executive Director of the Mental Disability Advocacy Center (www.mdac.info), an international human rights organization headquartered in Budapest, Hungary. Oliver joined MDAC at its inception in 2002 as Legal Director and has been Executive Director since September 2006. Oliver has an LLB(Hons) in Laws from the London School of Economics and Political Science (LSE), an MA in Medical Ethics and Law from King's College, London, and a Master of Public Administration (MPA) from the Open University Business School. He is a Fellow of the Institute of Leadership and Management (FinstLM).
He is a recurrent Visiting Professor at the Legal Studies Department, Central European University in Budapest where he teaches "Mental Disability Law and Advocacy" to postgraduate human rights students. Oliver is a member of the Bar of England and Wales and is an Associate Member of the human rights barristers' set Doughty Street Chambers, London. He serves on the editorial board of the European Yearbook on European Disability Law and his publications address human rights, international law and disability.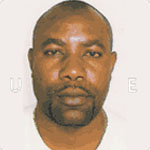 Sylvester Katontoka
Sylvester Katontoka, consumer, founder and President of the Mental Health Users Network of Zambia (MHUNZA) was diagnosed with depression in 1996. In 1998, became involved in championing for the promotion and protecting of the rights of persons with psychosocial disabilities. Since then i devoted my efforts in activism, with my main areas in fighting, stigma, discrimination and poverty among persons with psychosocial disabilities.
My involvement in the field of mental health helped me to acquire some insight in issues of mental health. Among them are Issues of treatment, care, support and rehabilitation. Have a University Certificate in Social Work from University of Zambia and obtained an International Diploma in Mental Health, Human Rights and Law from Indian Law Society, Pune-India. I have attended and spoken at a number of major conferences including those organized by World Health Organization, World Psychiatry Association, and World Federation for Mental Health, World Association of Psychosocial Rehabilitation, and the first Pan-African Network of Users and Survivors of Psychiatry Congress.
The Swiss Foundation for World Health in collaboration with the World Health Organization has chosen Mr. Sylvester Katontoka as the laureate of the Award 2008 for an "Outstanding achievement in the field of Mental Health Care". He was appointed a Board Member of the Zambia Agency for Persons with Disabilities.
In 2014, was awarded Ambassadorial Status for his leadership in mainstreaming disability issues in Zambia. Participated in a research and produced the First ever Mental Health Report "Mental Health and Human Rights in Zambia-2014". The Report is proving evidence based data giving a better understanding of the bigger picture of human rights violations in Zambia. The Report has called for need of urgency to have a New Human rights based Mental Health Legislation.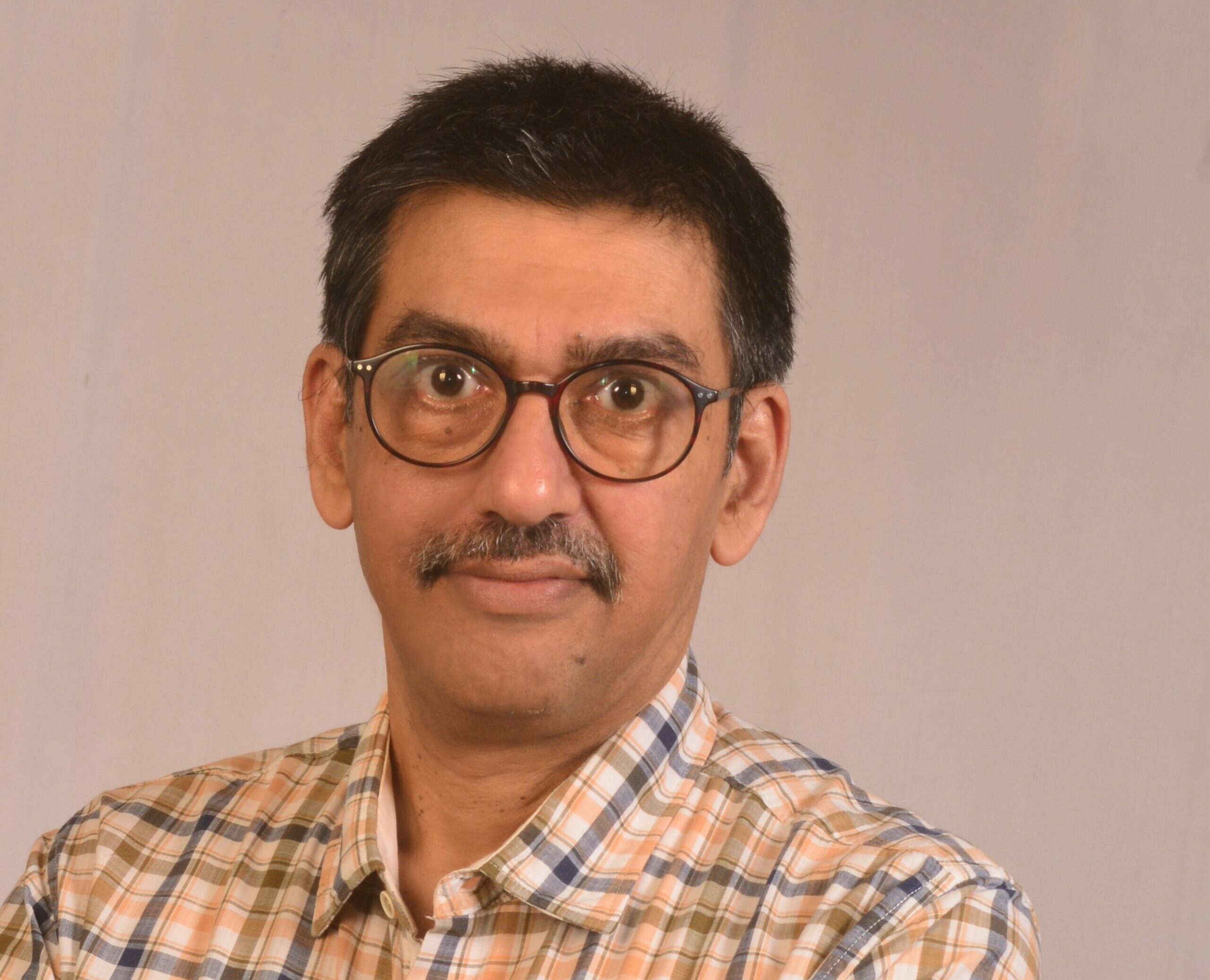 Dr Soumitra Pathare
Soumitra is a consultant psychiatrist, and the Director of the Centre. In the past, he has provided technical assistance to the Ministry of Health and Family Welfare, Government of India in drafting India's new Mental Health Care Act 2017, which takes a rights-based approach to mental healthcare.
He was also a member of the Mental Health Policy Group appointed by Government of India to draft India's first National Mental Health Policy released in October 2014. He has served as a WHO consultant in many low and middle-income countries (Botswana, Seychelles, Lesotho, Samoa, Vanuatu, Eritrea) assisting them in drafting and implementing mental health legislation and national mental health policy. He enjoys travelling, meeting new people and dreams of being a cheese maker one day.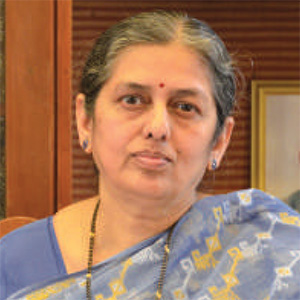 Vaijayanti Joshi
Vaijayanti Joshi is the Principal of the ILS Law College, Pune and has a teaching experience of more than twenty-five years. She has authored two books and a number of articles which are published in various newspapers, law books and journals. She has attended various national and international conferences in Law and has presented papers.
Recipient of prestigious state level 'Asha Deep Award' by Asha Deep Nyas, Panvel, for her invaluable contribution to the field of legal education for more than two decades. Her areas of interest are Jurisprudence, Family Law and Administrative Law.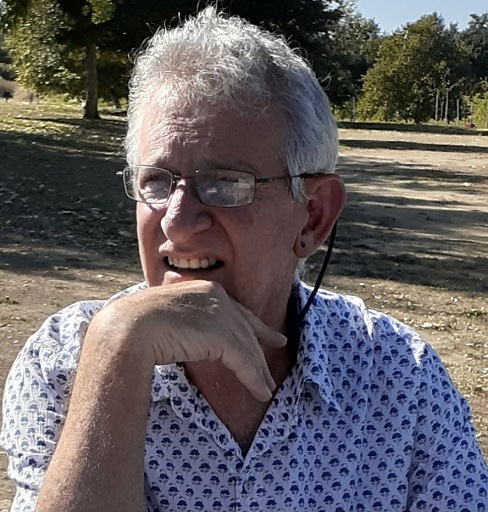 Melvyn Freeman
Melvyn Freeman has been involved in public health policy and legislation as well as health advocacy for over 35 years as a researcher, activist, developer and implementer. Until 2018 he was Chief Director for Non-communicable Diseases at the National Department of Health in South Africa following a period as the Director of Mental Health and Substance Abuse.
He is an expert advisor to the World Health Organization and as a consultant to them was responsible for writing numerous WHO documents on mental health policy and legislation as well as developing education materials. He has held research and consultancy positions (including with the Human Sciences Research Council and Higher Health South Africa) and published extensively on matters of public health including health systems and services, mental health and HIV, youth mental health and community care. Melvyn has a particular concern regarding the social determinants of health and illness and ensuring a holistic and integrated approach to care.
He was a founding faculty member for the Diploma on Mental health, Human Rights and Law. He holds a positions of visiting professor at the University of Stellenbosch.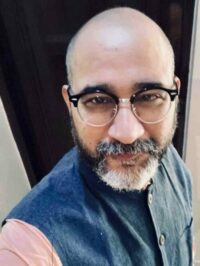 Abhijit Nadkarni
Abhijit Nadkarni is an addictions psychiatrist conducting research aimed at developing and evaluating interventions for alcohol use disorders in low resource settings. Having completed his medical degree and a specialized degree in psychiatry in Goa (India); he further pursued his post graduate training in General Adult and Addictions Psychiatry under the South London and Maudsley training scheme in UK, and later completed his Masters in Mental Health Services Research from the Institute of Psychiatry at King's College London and PhD from LSHTM.
His research interests encompass global mental health, and particularly alcohol use disorders. A lot of his work is based out of Sangath, a research NGO in Goa, India where he started and lead the Addictions Research Group.
Finally, he has also been actively involved in the capacity building of mental health researchers and lay health workers. He teaches on the Leadership in Mental Health course, which he coordinated in Sangath. He teaches on the same course hosted in Egypt by the World Health Organisation-Eastern Mediterranean Region Office; and for the Pacific Island Nations in Australia. Over the past few years, He has trained and supervised lay health workers in community-based mental health care in several parts of India, Chitwan and Kathmandu in Nepal, and in Kenya.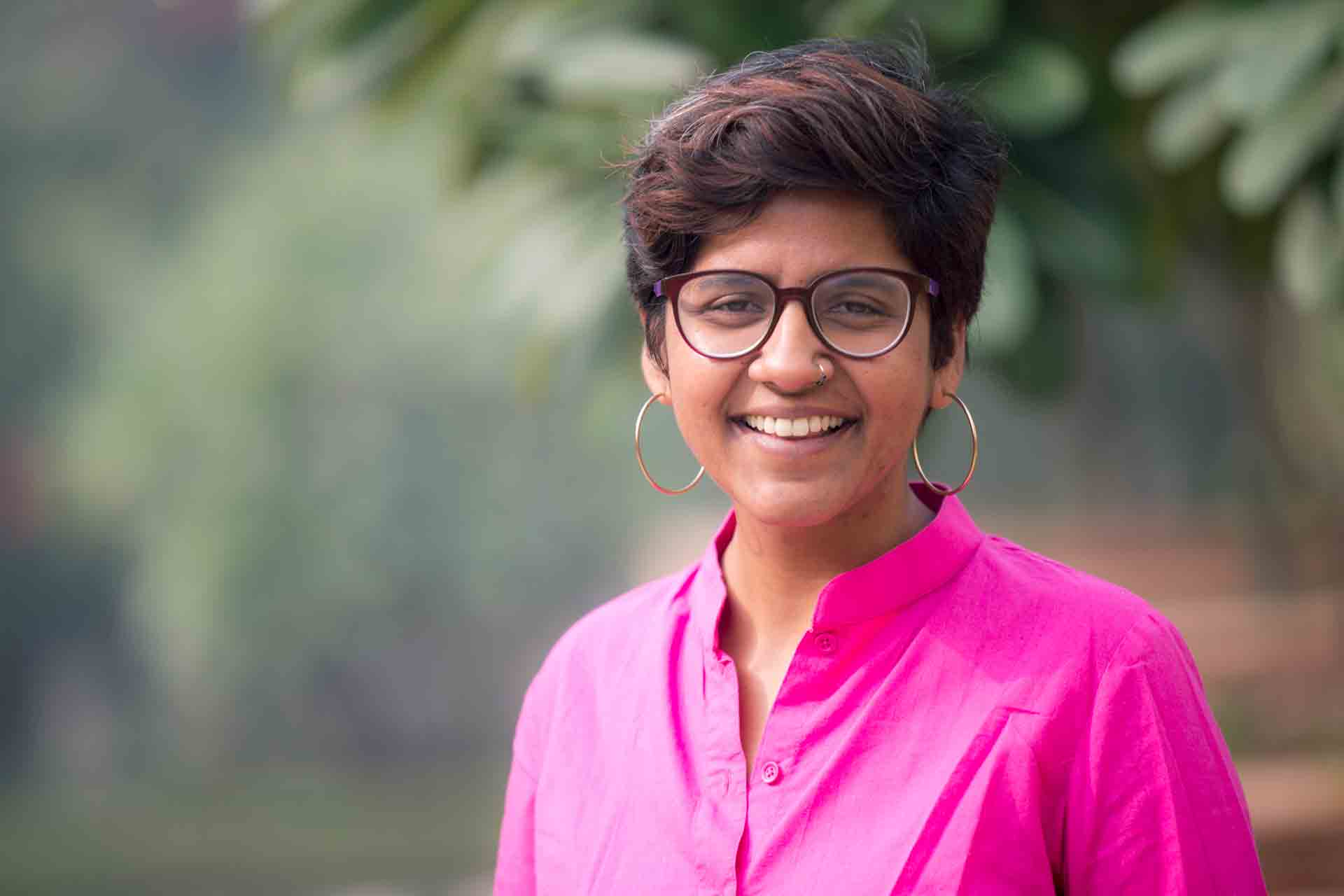 Maitreyi Misra
Maitreyi Misra is a founding member of Project 39A, a criminal justice research and litigation centre at the National Law University Delhi. She heads Project 39A's work on mental health and criminal justice along with leading the death penalty mitigation team. Maitreyi graduated in law from Symbiosis Law School, Pune and holds a Masters in Law from New York University.
She has also worked with Mr. Anand Grover (Senior Advocate, Supreme Court of India), in his capacity as the UN Special Rapporteur on the right to health.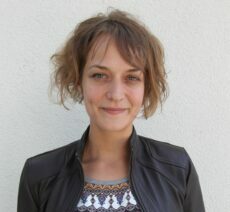 Jana Offergeld
Jana Offergeld is a Social Pedagogue and an alumna of the International Diploma on Mental Health Law and Human Rights from Germany. Her research focuses on human rights, disability, mental health and social justice. Jana has recently completed her PhD on article 12 of the UN Convention on the Rights of Persons with disabilities (UN CRPD), conducting a participatory study on legal capacity and supported decision-making in collaboration with Mensch zuerst e.V. (People First Germany).
Since 2021, Jana works at the German Institute for Human Rights, the national monitoring body for the UN CRPD. She is an advisory board member of the Bochum Center for Disabilitiy Studies, an editorial board member of the Journal on Disability and International Development and a freelance lecturer conducting capacity building workshops for people with disabilities and professionals in the mental health and social sector on legal capacity, inclusion and other human rights related issues.