Keshav Desiraju Memorial Award
The Centre for Mental Health Law & Policy, ILS, Pune, is pleased to announce the 'Keshav Desiraju Memorial Award for Outstanding Public Service in Mental Health'.
About Keshav Desiraju
Keshav Desiraju (1955–2021) former Union Secretary, Ministry of Health & Family Welfare, Government of India (2013–14) was a member of the Indian Administrative Service who served in multiple positions throughout his long and illustrious career in the Union government as well as the government of Uttarakhand. He was recognised for his significant contributions to various fields within the health sector in the country by drafting path-breaking legislations, establishing technical committees and strengthening governance systems. His work focused on issues of public health, primary health care, mental health & disability.  
Mr Desiraju's contributions to the field of mental health stood out, where he was instrumental in advancing mental health in India. Recognising poverty and deprivation as predictors for poor health outcomes, he understood mental health as an issue of social justice and worked to hold the state accountable. Through building the National Mental Health Policy (2014), he emphasised mental health care as a basic right for every citizen. He was the "architect" and "the driving force" behind the country's Mental Healthcare Act of 2017, widely regarded as a bold and progressive legislation.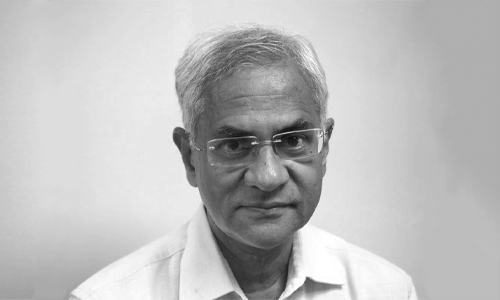 Through his work to build a more just, equitable and caring country, Mr Desiraju dedicated his life to serving society, leaving behind a legacy. 
About the Award
The 'Keshav Desiraju Memorial Award for Outstanding Public Service in Mental Health', is an annual award that aims to recognise the contribution and efforts of individuals in government service who embody similar values as Mr Desiraju and through their work are regarded as allies in making advances in the field of mental health in India.
Every year, the award honours one individual with:
A memento & plaque
A citation by the jury
A cash prize of Rs. 50,000
To commemorate the birth anniversary of Mr Desiraju, the recipient is announced on May 11, every year.
Eligibility Criteria
A person who presently holds, or has held in the past, a position in the Union or State Government by appointment
Examples:
Medical Officers, Programme Coordinators, Secretary or Joint-Secretaries of Ministries and Departments, Officers on Special Duty, Deputy Director for Mental Health, etc.
Demonstrable work or contributions by the individual to advance the field of mental health in India
Examples:
Improved mental health indicators in state or district, introduction of new schemes or programmes for persons with mental illness, initiatives to improve implementation of the MHCA, DMHP, etc.
About the memento
The memento seeks to encapsulate the multifaceted personality of Mr Keshav Desiraju. It depicts an organic form—unfurling and flowing, reflecting his generosity and spirit.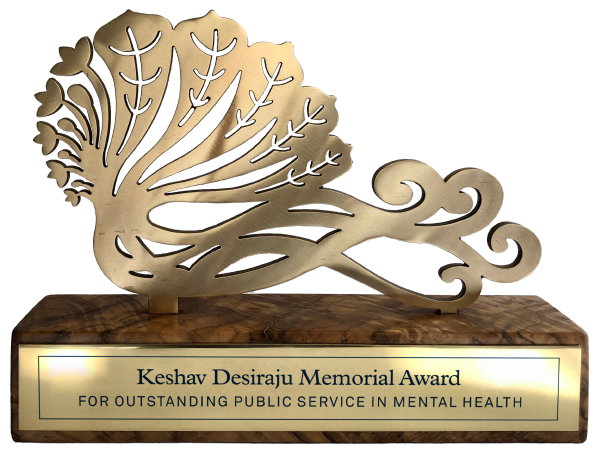 A memento designed in honour of Mr Keshav Desiraju by artist and
sculptor Abir Patwardhan