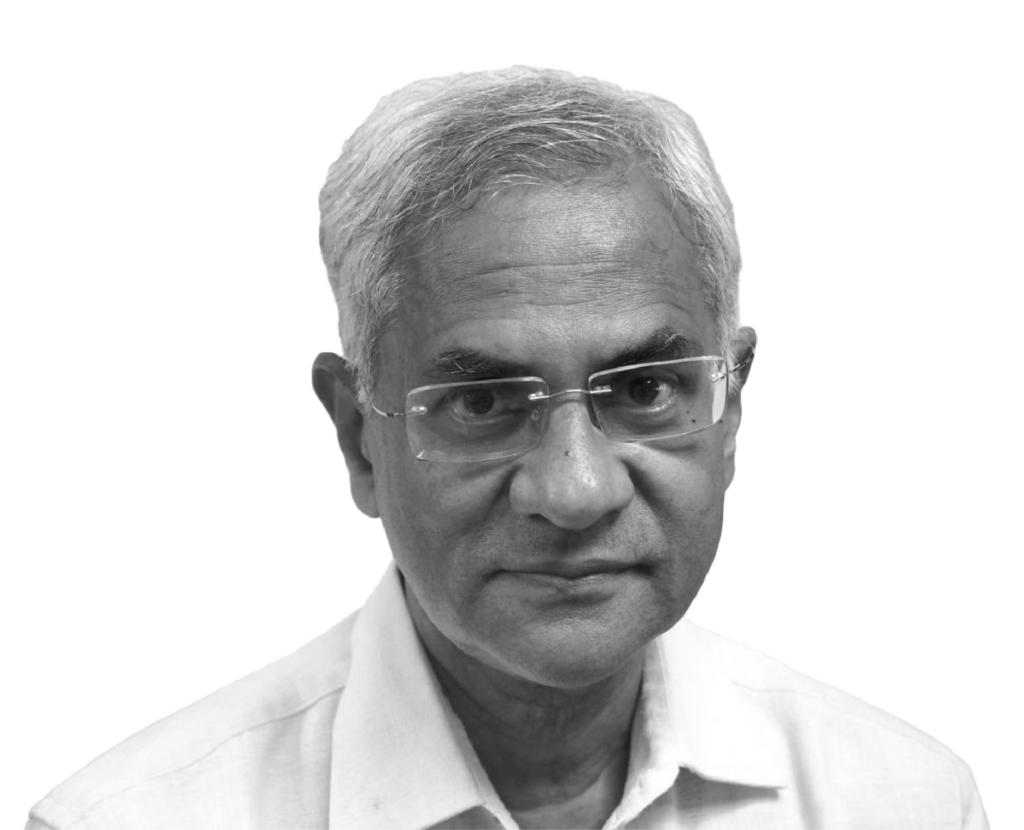 Keshav Desiraju, former Union Secretary, Ministry of Health & Family Welfare, Government of India (2013–14) was a member of the Indian Administrative Service who served in multiple positions throughout his long and illustrious career in the Union government as well as the government of Uttarakhand.
Mr. Desiraju's impact on the health sector in India was transformational. He played a crucial role in advancing the health sector in the country, focusing on issues of public health, primary healthcare, mental health & disability. During his tenure in the health ministry, he initiated the ban on chewing tobacco products, lending his support to the tobacco control movement; led the establishment of the National Technical Advisory Group on Immunization (NTAGI) which has played a critical role in the present COVID-19 pandemic; and was an integral support for programmes such as the National Programme for Palliative Care (NPPC). Tirelessly leading through example, he facilitated and drafted path-breaking legislations, established technical committees, and strengthened governance systems.
Among these, his contributions to the field of mental health stood out. Recognizing poverty and deprivation as predictors for poor health outcomes, he understood mental health as an issue of social justice and worked to hold the state accountable. At the international level, he facilitated the World Health Organization (WHO) passing a special resolution on mental health, which directly led to the development of WHO's Comprehensive Mental Health Action Plan 2013. At the national level, he emphasised mental healthcare as a basic right for every citizen, establishing the National Mental Health Policy Group and introducing the National Mental Health Policy 2014. He enabled the recognition of NIMHANS, Bengaluru as an institution of national importance and worked closely with the Policy Group to redesign the District Mental Health Programme for more effective implementation. And finally, fitting his dedication to the field, Mr. Desiraju was remembered as the "architect" and "the driving force" behind the country's Mental Healthcare Act, 2017, widely regarded as a bold and progressive legislation.
Those who knew him personally, remember Mr. Desiraju as a "visionary, a person of impeccable honesty and total integrity, a man of action and a dedicated public servant." Grandson of former Indian President Sarvepalli Radhakrishnan, Mr. Desiraju was described as a remarkable and dedicated leader in his own right. He was said to have an absolute sense of duty and a conscientious understanding of right and wrong. Holding a participatory approach to his work, he gave equal importance to technical experts and those working on the ground, resulting in him being an accessible leader with a remarkable capacity to respect and listen. These qualities of humility, integrity, and purpose are what made him a distinguished officer. His commitment to the health sector continued post his retirement from the IAS in 2015, where he actively participated as board member and advisor to numerous civil society organisations. In 2018, he co-authored a book titled, 'Healers or Predators: Healthcare corruption in India.'
Outside of the professional arena, Mr. Desiraju possessed a deep interest in music and art. He held an expansive collection of Raja Ravi Varma's works and was considered a scholar on Indian classical music. His last completed work, published in 2021, was a critically acclaimed book on the legendary Carnatic singer M.S. Subbulakshmi, titled 'Of Gifted Voice: The Life and Art of M. S. Subbulakshmi'.
The immediate and personal outpouring of grief upon his sudden demise in September 2021 is a testament to the deep impact had on those around him. Through his work to build a more just, equitable and caring country, Mr. Desiraju dedicated his life serving society, leaving behind a legacy.