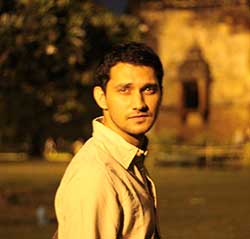 Arjun Kapoor
Arjun is a lawyer and psychologist by qualification. After graduating from NALSAR, Hyderabad, he was appointed as law clerk to the Supreme Court of India. Subsequently, his work focused on developing socio-legal interventions on access to justice with marginalised communities in Gujarat. Arjun has a M.A. in Psychology (Psycho-Social Clinical Studies) from Ambedkar University, Delhi with a specialisation in interdisciplinary approaches to psychology. At the Centre, he co-leads various projects on law, policy, and service reform for mental health and suicide prevention. He works with a range of stakeholders for implementation of the Mental Healthcare Act, 2017 and the National Mental Health Policy, 2014. He co-leads the India Mental Health Observatory, Outlive – a suicide prevention programme which addresses urban youth suicides and ENGAGE – an adolescent suicide prevention programme based in Chhattisgarh, India. He is deeply invested in exploring the intersections of the human psyche, culture and social justice. To note: Arjun is a lover of chai, mutton curry, and all things sweet.
Professional interests: mental health systems; suicide prevention; law & policy reform; human-centred design; social justice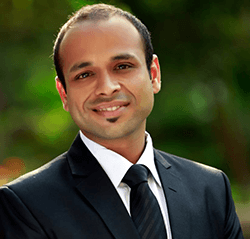 Dr Nikhil Jain
At the Centre, Nikhil started as a Research Associate for SPIRIT, and Project Manager for Atmiyata, before progressing to his current role. He holds a Master's in Public Health with a special focus on Social Epidemiology from Tata Institute of Social Sciences, Mumbai (TISS). Before TISS, he completed his Bachelors in Homoeopathic Medicine and Surgery followed by a short tenure of work with the health system at various positions. He simultaneously pursued a Diploma in Family Education and HIV – AIDS (DAFE) during his years as an undergraduate.
Professional interests: Health system research and implementation science, policy formulation, advocacy, health financing and economic evaluation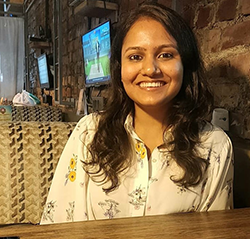 Isha Lohumi
Isha completed her MA in Social Work in Mental Health from the Tata Institute of Social Sciences, Mumbai, before joining the Centre. She currently works on the scale-up core of SPIRIT and is interested in learning how new knowledge and processes are adapted by different stakeholders in varied contexts across the health system. In her free time, Isha enjoys singing.
Professional interests: Health policy and systems research, implementation science, mental health advocacy, rights-based approaches to mental health services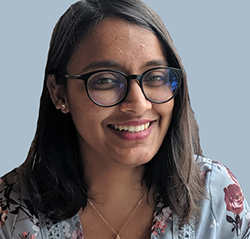 Sushmita Sumant
Sushmita is a researcher on the Global Mental Health Databank Project. She completed her Masters in Neuropsychology from Maastricht University, Netherlands, just before joining the team. In her free time, she is busy experimenting in the kitchen, watching dog videos, or you will find her curled up in a corner with a book and a cup of coffee.
Professional interests: women's mental health, bettering efficacy of treatment for common mental health problems like anxiety and depression, and factors influencing mental health