The 'Atmiyata Champions' Varshik Sammelan', an annual Champions' meet, was held in Visnagar, Mehsana, on 18 December 2022. The event was a gathering of 302 Atmiyata Champions, half of the Atmiyata Champions, from roughly 250 villages in Mehsana district, Gujarat.
Atmiyata is our evidence-based community-led intervention to reduce the mental health and social care gap in rural communities. Currently, the intervention is being implemented in multiple geographies across India and has been in Mehsana since 2017.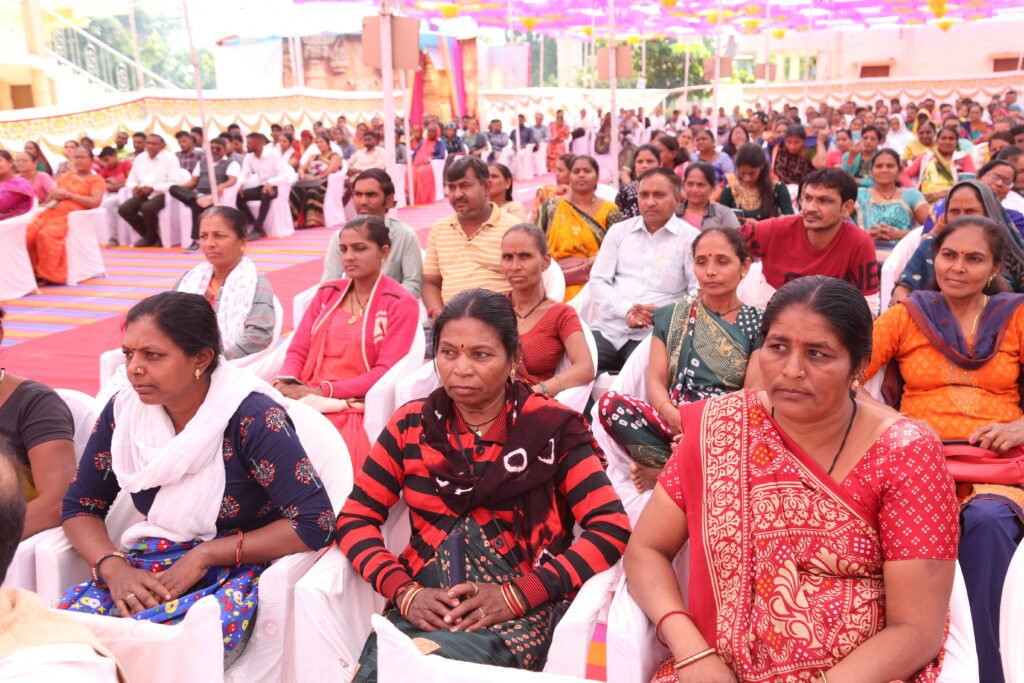 This was the first annual gathering of the Champions since the COVID-19 pandemic in 2020. The annual meeting provides an opportunity for Champions under different Community Facilitators and Project Managers to come together, talk about their experiences and learn from their peers. The event provides a platform to Champions who have consistently demonstrated impactful work, to share their experiences of working with individuals in distress or in need of mental healthcare, in their respective villages.
"They no longer need to struggle alone"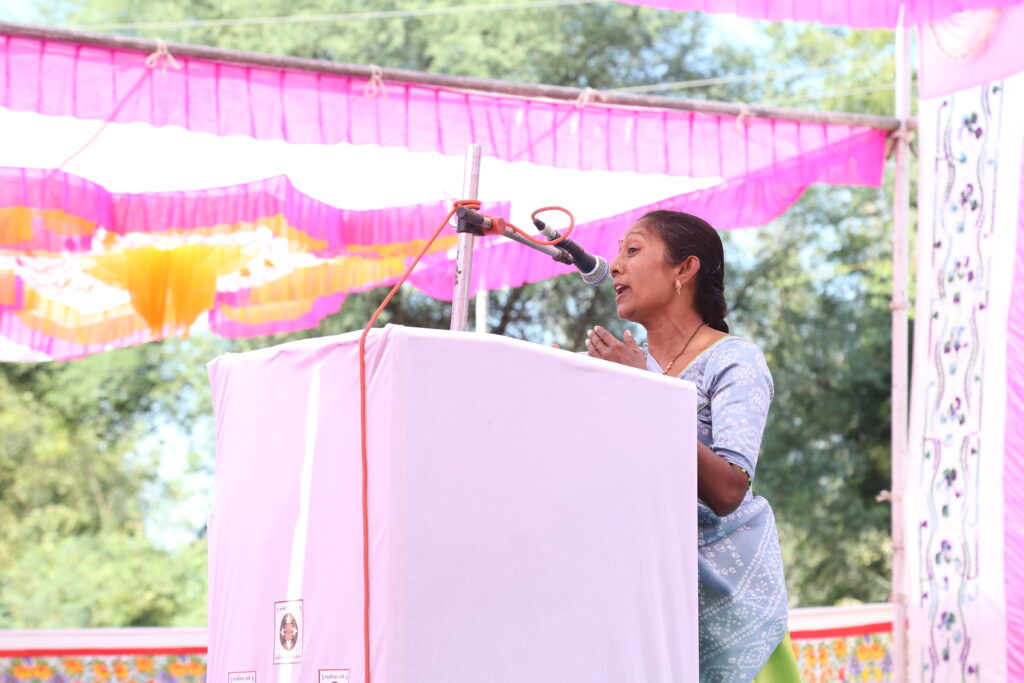 Hansumatiben is an Atmiyata Champion and ASHA worker in Kansarakui village. She shared that earlier mental health related problems were not spoken about within the community. However, since the introduction of Atmiyata, there is more awareness about suicide, mental illness, and distress within her community. The training provided as a part of the Atmiyata intervention has helped her find ways to reach out to persons in distress. As a result, more people are now seeking help, "they no longer need to struggle alone", she said. She also shared that aside from being able to support people within her community, Atmiyata has helped her address her own personal problems and those at home in a better way.
"What I have earned is far more valuable than a salary"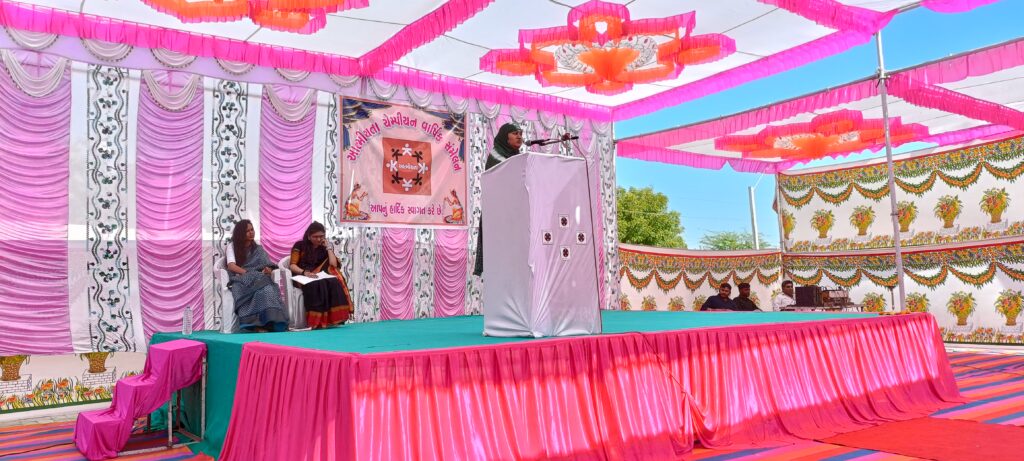 Ruksanaben, an Atmiyata Champion for four years now, shared how she initially did not know about the intervention and was unsure of being a Champion. She then narrated her experience of the first person she worked with as an Atmiyata Champion and how that helped her understand why people may behave or respond to situations and circumstances in a particular way. Being an Atmiyata Champion has helped her support her friends as well as address her own challenges in life. She also shared how at the time of becoming a Champion, Atmiyata's Community Facilitator had asked her several times if she was okay with working as a volunteer. Four years later, she feels what she has earned is far more valuable than a salary.
"Atmiyata has helped challenge patriarchal norms and discrimination against women"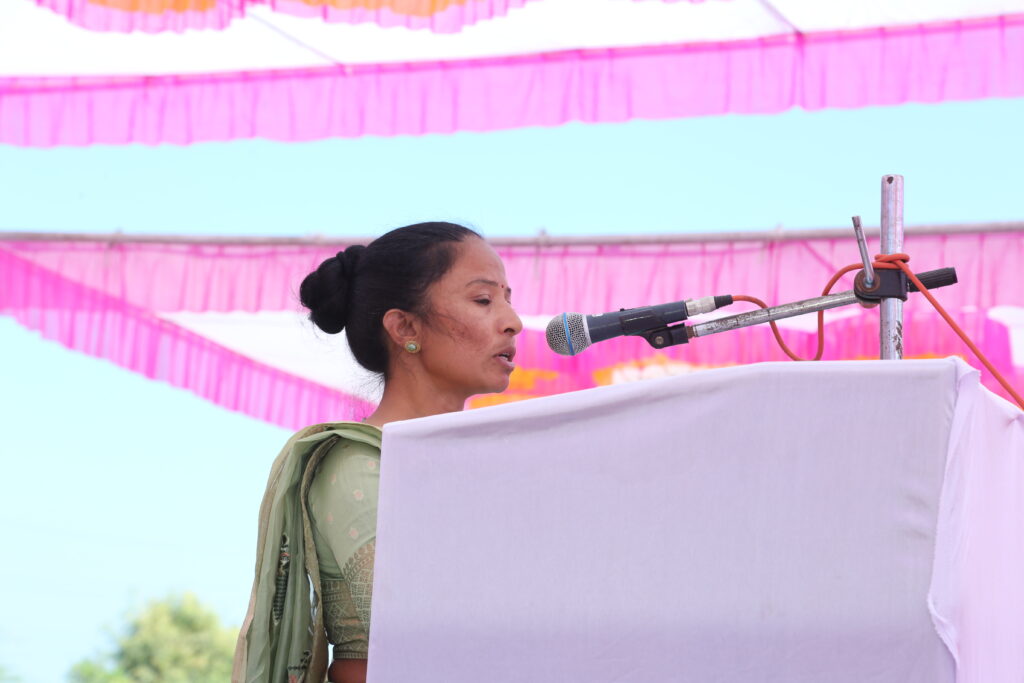 Parmar Meenakshiben, an Atmiyata Champion from Dabhoda village shared that she had aspired to complete her education and become an advocate or social worker, but due to certain circumstances, was unable to. However, working as an Atmiyata Champion, even though she does not have a degree, has made people treat her with respect and view her as a social worker.
She also highlighted that one of the main challenges faced by women continues to be patriarchy and that Atmiyata has equipped her to challenge patriarchal norms and discrimination faced by women, within her community; also stating that where state resources have not been able to reach, Atmiyata has. Meenakshiben mentioned that through her own life experiences and working as an Atmiyata Champion, she has come to understand how the lack of education or livelihood opportunities and financial insecurity can negatively impact the mental health of persons.
Atmiyata and self-care
An Atmiyata Champion from Vadnagar taluk, shared his own experience of living with depression, after his financial resources were depleted owing to demonetisation in 2016. He said that being trained as a Champion has helped him deal with his own mental health challenges and provide support to those experiencing similar distress.
The event saw Atmiyata Champions who had identified the maximum number cases of common mental health disorders, severe mental health disorders and helped persons access social benefits felicitated on stage.

Milesh Hamlai, Ashoka Fellow and Managing Director, Altruist, Gujarat, was the invited chief guest for the event. As a caregiver to his brother with a severe mental health condition, he acknowledged and applauded the work done by Atmiyata Champions.
He expressed how they were assisting people in fighting the war of daily survival, including that of mental health stressors, and hoped the intervention would be scaled to a national level.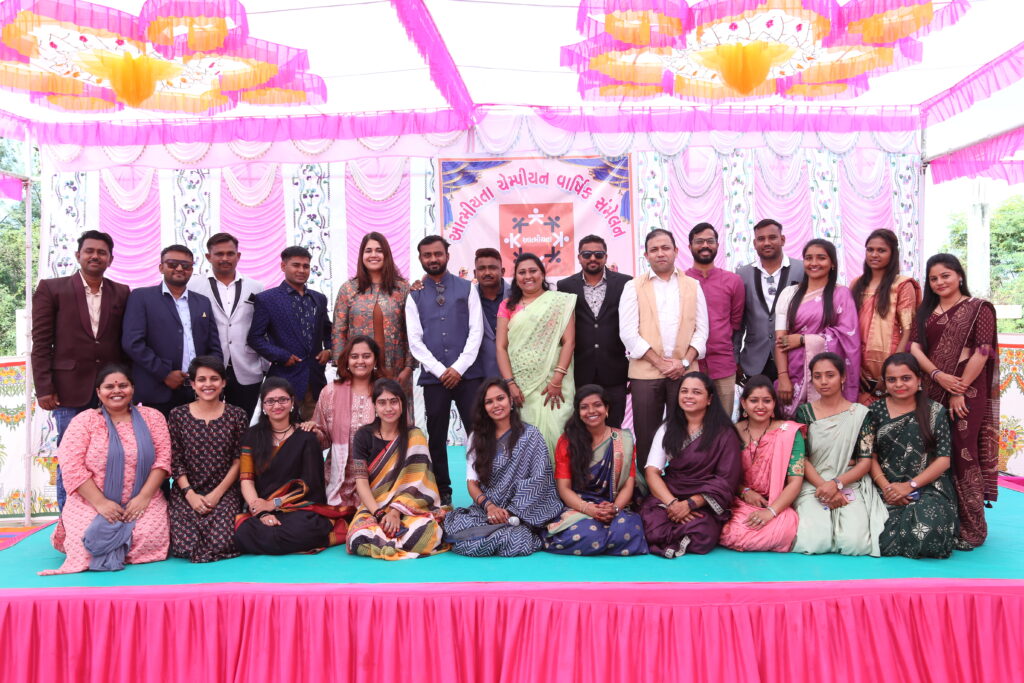 Dr Kaustubh Joag and Ms Jasmine Kalha, co-leads of the Atmiyata intervention addressed the Champions, thanking them for their work and efforts. They also shared the news of securing funding to scale Atmiyata to two more districts in Gujarat. Speaking about the history of Atmiyata, Dr Joag shared how in the past six years, Atmiyata had expanded to cover approximately 530 villages in Mehsana, reaching almost 50,000 beneficiaries. All this with the support of 700 Champions working as mental health frontline workers.
The event concluded with a team lunch, followed by 'garba', a traditional Gujarati dance, to celebrate the occasion.
Atmiyata has been listed by the World Health Organization as one of the 25 good practices for 'community outreach mental health services' in the world. Read more, here.
---
Manisha Shastri is a Research Associate at the Centre for Mental Health Law & Policy, Indian Law Society, Pune.