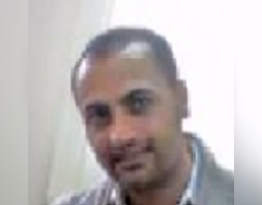 Jamil Yousef Saleh Nasif
Head of Salfit Community Mental Health Center / Palestinian Ministry of Health
International Diploma in Mental Health Law & Human Rights enrich me with an important acknowledgment which gives me a solid ground of experience to improve and widen my vision in improving my work area.
It gave me an experience of what is the important and essential things about the modern policies in mental health services and how we can provide these services in a way which satisfies the client needs, and the importance of respect of clients' rights and empower them to exercise their rights and integrate them into a community.
Also, it gave me the chance to be the defender of these clients' rights through my participation on Monitoring Committee about human rights in mental health hospital in my country and another chance to evaluate the level of professional awareness about clients' human rights in all mental health facilities in my country.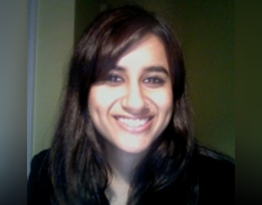 Manasi Sharma
Research Fellow in Mental Health Services, University of Exeter
This Diploma has been an exceedingly fruitful and enriching experience for me. This may be attributed to the combination of a highly experienced and reputed faculty, the diverse group of students from varied backgrounds and nationalities, and the carefully crafted and well-structured modules encompassing all aspects of human rights, law and mental health.
Through classroom discussions, quizzes, essays, projects, and enthralling debates, the course equipped us with various tools to implement change for a more inclusive and human-rights friendly society.
For me, the highlight of the Diploma was its international flavour, and the opportunity to build networks with global leaders, professionals, users, carers, and activists. We have continued to stay in touch and plan initiatives to achieve our common goal for the mental health field worldwide.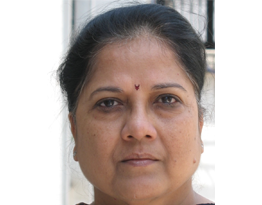 Veena Tandon
Facilitator with NGO, Schizophrenia Awareness Association (SAA)
The course gave me knowledge about mental health laws in different countries of the world and its violations, stigma, Rights of Persons with Mental Disorders (PMD), Rights of Caregivers in accordance with UNCRPD (ratified by most of the countries) through power point presentations and group discussions, video conferencing with mental health professionals from across the world. In India, PMD are denied the basic insurance coverage life as well as health. The course helped me to understand their rights and made me promise to self to make the policy makers aware. Hopefully, this right, beautifully incorporated in the new drafted MH Act of India by esteemed professionals will see the light of the day.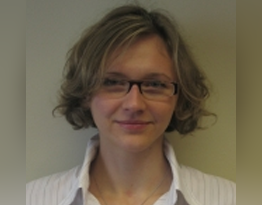 Kristina Brazevic
Chief Specialist of the Group on Monitoring Human Rights Situation in Closed Detention Institutions in the Seimas Ombudsmen's Office
I'm very delighted with this interactive, multidisciplinary and critical course. It strengthened me to always take stock of the national and international provisions and standards, look for likely shortcomings and disputable potentials, balance all pros and cons and find a way to apply them in the best way and interest of the persons with mental disabilities. The expertise and the performance of the lecturers were truly high. The given knowledge was also very practical.
I started applying it with the first assignments and successfully used it for the investigation work at the Ombudsmen's office. Now, after completing the course I feel I have expertise, knowledge, and confidence necessary for the work in this area. I have planned a number of investigations to carry out in the nearest future. The course also gave me fantastic opportunities to create a social network with people dedicated to prevention and promotion of human rights of persons with mental disabilities and carve my own professional path.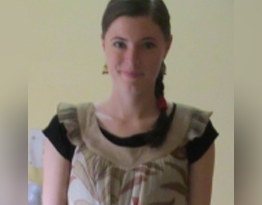 Laura Hambleton
Family Mental Health Researcher
The course is extremely practical and replicates the world stage – in its cultural representativeness and professional variety. The faculty and students represent the various players in mental health, law and human rights – from lawyers, advocates to NGO representatives, users, psychiatrists, nurses, researchers and recent graduates.
The community that is formed from such an exchange in combination with new knowledge gained from the lectures and classroom provides graduates of the diploma with highly applicable tools in the vast areas at the intersection of mental health law and human rights.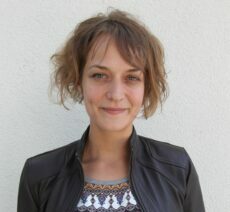 Jana Offergeld
Social Pedagogue, Researcher Research Group "Disability and Ageing", WWU University Münster
The Diploma Course exceeded all my expectations. From the drafting and review of legislature and policies to the launching of advocacy campaigns, the students were equipped with a whole range of strategies and measures to actively improve the human rights situation within the mental health field.
The residential sessions in Pune were a unique opportunity to connect with user representatives, advocates, and professionals from all around the globe and to discuss human rights and mental health related issues. The faculty comprised of experts from a range of professional backgrounds and different nationalities, who willingly shared their expertise and – most importantly – were dedicated to the cause of improving the living conditions of persons with mental disabilities worldwide.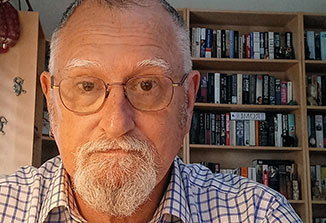 Peter Bazzana
Member, NSW Mental Health Review Tribunal
Initially, I thought that this course doesn't have much to do with Australia because we're a developed nation but then when I actually started realising what was happening in Australia and learning about Human rights & CRPD, I realised that this is relevant to both developed and developing nations and there's a lot of work that's required in Australia if we're going to be in line with the CRPD.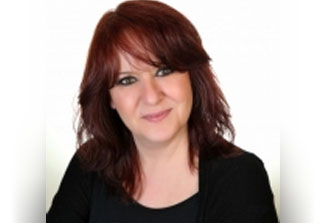 Aikaterini Nomidou
Vice-President of Sofpsi N.Serron & Lawyer
This course of the highest calibre enhanced the depth and breadth of my knowledge which has furthered my ability and confidence in promoting international mental health and human rights. The great source of material was valuable, as was the unique knowledge of the faculty. The feedback I received from the teaching faculty was very insightful. I cannot thank them enough for taking time to comment extensively on my work. The course made me enhance my analytical skills and made me realize that I can always do more than I thought I could to help those who can't help themselves. I identified my strengths and weaknesses as a lawyer and learned how to provide legal advocacy. I explored how NGOs in the area can shape their work to best capture developments in human rights and how powerful can the ''silent yowl'' of service users be. I've met some of the most inspiring teachers, fellow students and best friends I've ever had. There is a big distinction between my life pre and post Pune, both professionally and personally. Thank you for this priceless experience.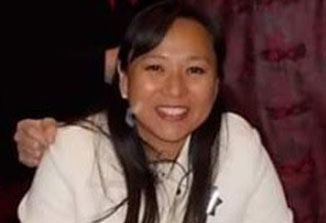 Joyce Vives
Behavioral Therapist, San Francisco Department of Public Health
I know in the United States of America, where I work as a psychiatric social worker, there are a lot of services. But in my country in the Philippines there aren't too many services for people who have experienced challenges. I'm so glad I went through this course because it demystified law and human rights in line with mental health, which can help me do my part in making policy changes through suggestions and recommendations.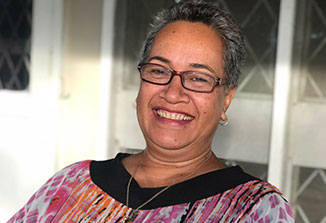 Christine Sinclair Erasito
Mental Health Nurse, Lautoka Hospital
When I came initially in 2012, I realised that Fiji doesn't have a mental health policy. So, when I came for this course, I decided to use that as my project. Going through this course has helped me formalise the policy.