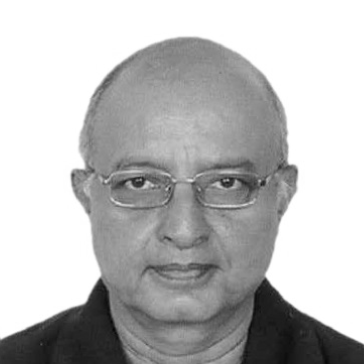 Mr Amitabha Bhattacharya
FORMER PRINCIPAL ADVISOR (EDU. & CULTURE)
Planning Commission
(Government of India)
Mr. Amitabha Bhattacharya graduated in mechanical engineering from Bengal Engineering College, Calcutta University in the year 1971 (now, Indian Institute of Engineering Science and Technology (IIEST), Shibpur) and joined as a design engineer in the well-known consulting engineering firm, Development Consultants Private Limited (DCPL).
In 1975, he joined the Indian Administrative Service and was allotted to the Andhra Pradesh cadre. In Andhra Pradesh, he served in various capacities as District Magistrate, Director of Technical Education, Transport Commissioner, Irrigation Secretary etc., acquiring direct experience in the fields of infrastructure and public administration. He had also served on the Board of Governors of IIT, Madras during 1981-82, and later on the board of other companies. For 5 years between 1990-95, he had served with the United Nations Development Programme in its Delhi office as the Chief of Programmes in the fields of energy, environment etc.
In the year 2000, he came to Government of India as a Joint Secretary in the newly set up Department of Disinvestment and then served as Member-Secretary, Disinvestment Commission. He retired in 2009 from the Planning Commission of India in the rank of Principal Adviser in charge of Education and Culture (equivalent to Secretary to the Government of India). Subsequently, he served as a Director and the head of the Delhi office of DCPL.
He is a Fellow of the Institution of Engineers (India) and has been its Council Member for three years, from 2011 to 2013. He also served as the Vice President of the Consulting Engineers Association of India for 2013-14. He has been awarded with the distinguished Alumnus Award by his Alma Mater, the Bengal Engineering and Science University, Shibpur, now known as the IIEST, Shibpur.
He now writes on issues of public interest for various newspapers and journals.